we're having a great year for our garden! we lost most of our zucchini & cucumber plants to various pests [which you can read about in
last week's post
]. but overall, we're having several bumper crops -- especially eggplant, pepperoncini, & tomatoes.
i thought i would share some pictures of things we've harvested at various times.
[green beans]
our first harvest of green beans yielded over 4 pounds! i'll do a post next week on how to freeze them properly.
[jalapenos, peppers, eggplant, & squash]
we've harvested 6 eggplant so far, & there are more than that ripening outside! i have a couple of favorite eggplant recipes on the
casteel cafe
, & i've been researching new ones the past couple of days. but there are too many to eat right now before they go bad. so, i've experimented with freezing these as well & what they're good for once thawed. i'll share that next week, too.
[tomatoes from shaun's dad -- not sure of the variety]
we've had a few tomatoes so far. these we diced for taco night - yum! and i made my
shrimp greek salad
with some cherry tomatoes i harvested from the garden. we have a large crop of cherry tomatoes, romas, & big boys coming, & i'm going to have to can these suckers!
[cherry tomatoes]
[green beans, pepperoncinis, jalapenos]
our second crop of green beans, & i think we'll squeeze out one more harvest before the end of the season.
this is the first major harvest of pepperoncinis. i had already picked enough to practice refrigerator canning, but i'm going to need to for-real can these. i'll have another couple of harvests of pepperoncinis also this big. can we see lots of greek salad in our future?!
this is also the first major harvest of jalapenos. i picked a couple to make salsa for taco night, & they are potent! i don't want to can these because i prefer the fresher taste for salsa. i think i'm going to try freezing them & seeing how they do. here's hoping!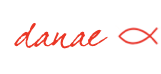 [last week]
dealing with pests
[next week]
canning & freezing